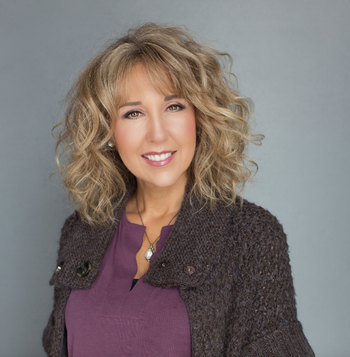 DeAnn Mullins, BPharm, CDE
Here's the first thing you oughta know:
I am devoted to keeping you well —
by inspiring, educating + fighting for patients,
and empowering real people to care for themselves.
Here's the second thing you oughta know:
I became a pharmacist, nearly by accident.
Though looking back at my life, it's hardly a surprise.
When my brother was diagnosed with Type 1 Diabetes, the hospital gave us a glossy brochure, and a pat on the back.
We had no idea what was happening in this little boy's body — let alone how to manage his diet + lifestyle, to keep him alive. It was a frustrating, awkward + frightening time. I was sixteen years old. And I wasn't impressed.
I grew up. And so did my brother. I found myself working in corporate marketing, but longed to discover my real vocation — as a no-nonsense interpreter, advocate + role model for wellness + joy.
And wouldn't you know it, I found it. First — at Samford University's McWhorter School of Pharmacy. And then — at the family-owned business my father-in-law had opened with love, back in '72. You guessed it — Mullins.
My husband + I have owned Mullins Pharmacy since 1998, and in this small-town shop with an independent spirit, we've found our true calling.
I've also found challenges + creative adventures outside our local business — as a diabetes care columnist for Retail Pharmacy Management magazine, reaching 120,000 readers each month, through two years of service on the Florida Board of Pharmacy and as a board member & President for the National Community Pharmacists Association where I worked to bring a pharmacy tribute video to life with my friend ZDOGGMD. I even appeared as a guest on his FB Live Show and inspired the creation of this video.
So, what's next for this Jesus loving southern gal and her state-of-the-art compounding lab?
A whole lot, and then some.
Thanks to Hurricane Michael, our in-house education center is now a medical clinic. So our diabetes program is undergoing a technology makeover to debut as a digital offering. Stay tuned for updates as I create a revolutionary approach to diabetes education & training. I'm so freaking excited.
I'm honored to have become the newest member of Vagisil's vSHEC — Vaginal Sexual Health Education Council. Our assignment, talk shamelessly about important women's health issues. I will also continue my PharmaShe projects to help empower women to be brave & curious without fear or shame or self-doubt.
After Hurricane Michael broke our beautiful community and left thousands battered & bruised, we birthed Wildflower Apothecary — a respite for our folks to be surrounded by soothing sites and scents and of course, wildflowers. You can find me here, most days, planting seeds of kindness with my stellar staff.
My newest & most pressing project comes in the form of an uninvited guest, living in the base of my skull. A brain tumor, who I call CS Lewis. He's wrapped around a few optic nerves & my carotid artery. So we are going to let him stay awhile.
I've accepted this unlucky, uninvited detour. And I've doubled down on my commitment to living a life of wellness + joy. What is "well" anyway?
Joy is still joy, even in the dark.
Kate Bowler (my girl crush) said, "Let's keep fear in that place in our minds and in our hearts where we can make those brave, soft choices to find our way forward when there is no way back."
Choosing love & not looking back,
DeAnn
"You can't go back and change the beginning,
but you can start where you are and change the ending."
-C.S. Lewis