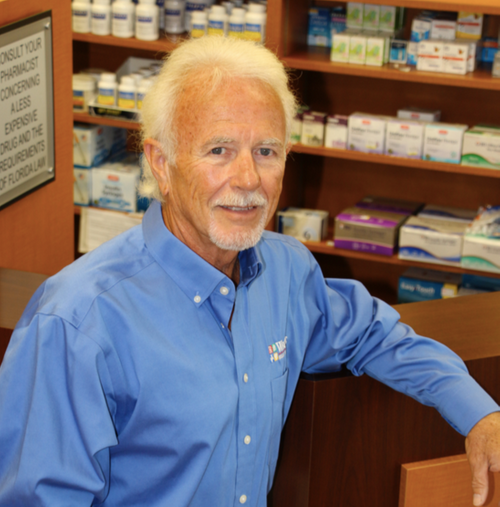 Pharmacist/Founder
Jimmy opened Mullins Pharmacy back in 1972. Auburn grad & proud father of 3 boys, 8 grandchildren & 3 great-grandchildren. Jimmy is semi-retired but can be spotted helping us out from time to time behind the counter.
A seasoned sailboat captain, he has spent many years sailing, for months at a time, around the Bahamas.
He exemplifies a healthy lifestyle with daily exercise and good nutrition & can still do a back flip off his boat if prompted.
Spirit Animal: Jimmy Buffet